Fruit Thornless Blackberry 'Logan'
Grower's Comments: A nice thornless raspberry / blackberry cross that is very flavorful with dark red ripe fruits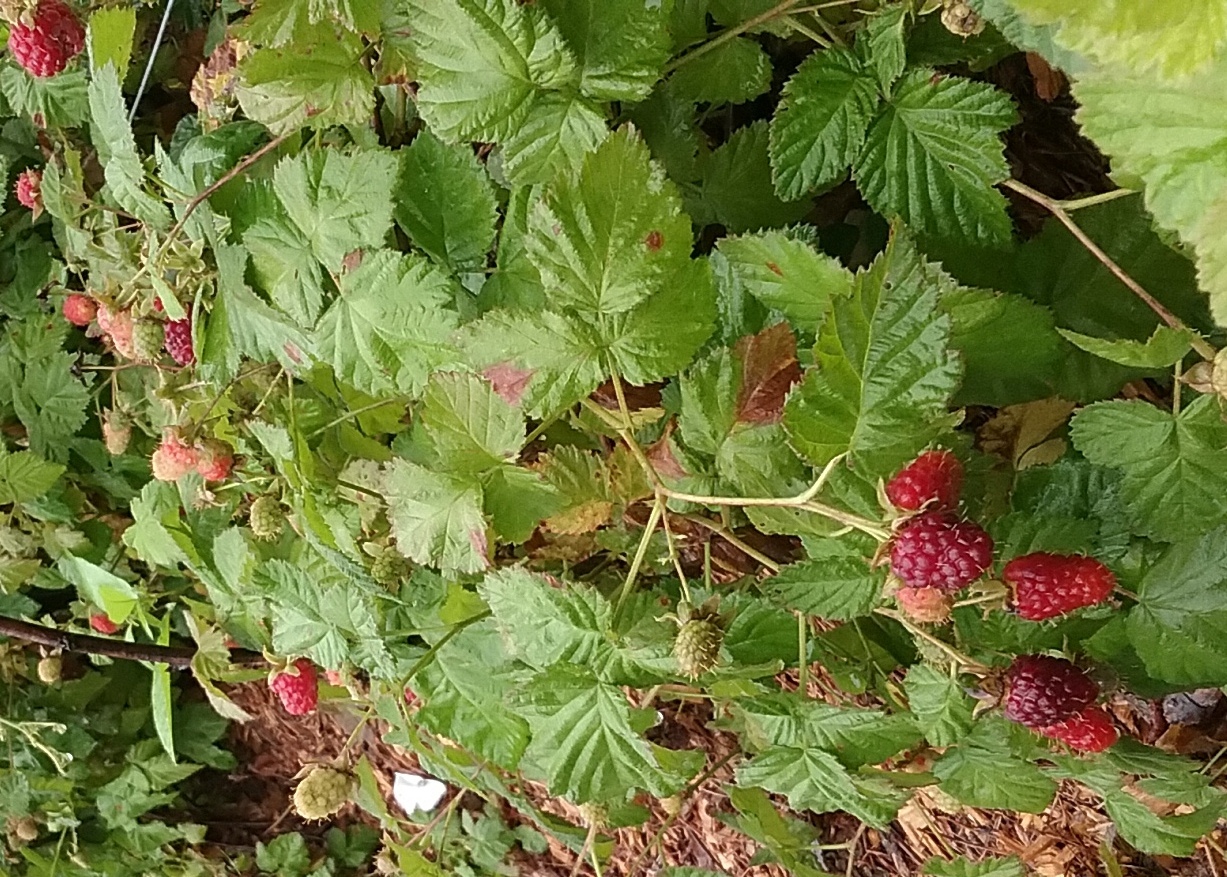 Spring
Varies; needs to be supported
USDA Zone 5 to USDA Zone 9
Full Sun
FUN FACTS
Due to its high vitamin C content, Loganberries were eaten by the British navy at the beginning of the 20th century to prevent scurvy.
PLEASE CALL OR EMAIL FOR CURRENT AVAILABILITY
| Size | Price |
| --- | --- |
| 1 gal | $8.85 |
| 2 gal | $11.00 |
| 3 gal | $13.85 |
| 5 gal | $16.00 |
The thornless Loganberry is a berry that some believe originated on the west coast (probably in either Oregon or California, but who knows for sure), and is further thought to be natural 'cross' between that west coast Blackberry and an unknown Red Raspberry. Judge J. H. Logan, of Santa Cruz, California, is given credit for the cross, and speculation is that he crossed 'Red Antwerp' (Raspberry) with 'Texas Early' (Blackberry) and the rest, so they say, is history.
Loganberries are very dark red and are longer in length than most Blackberries. Makes for mighty good eating as well as for exceptional jams and jellies. We have a local friend who makes Loganberry wine for himself and a very, very few "lucky" friends of his.