Blackberry Snowbank®
Grower's Comments: Floricane fruiting. (second year's growth fruits)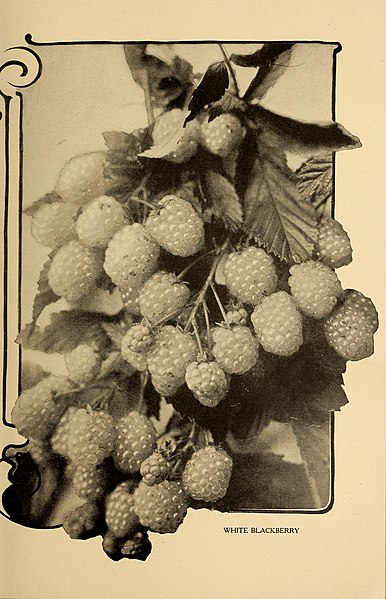 spring
Varies
Around 500
USDA 5 to 12
Full Sun
FUN FACTS
So who wants a White Blackberry ? You will, once you taste it. And it will "own" your next fresh fruit summer salad.
PLEASE CALL OR EMAIL FOR CURRENT AVAILABILITY
A creation from Luther Burbank way back in 1916 (hence the Snow'bank' name) that is quite striking on the table and in the garden. A quite vigorous grower in a trailing type growth format that will benefit from tresseling, the fruits ripen anywhere from late July to early August. Self fertile.