Fruit Blueberry 'Premier' (E/M, Rabbiteye Type)
Grower's Comments: Plant with another variety to promote pollination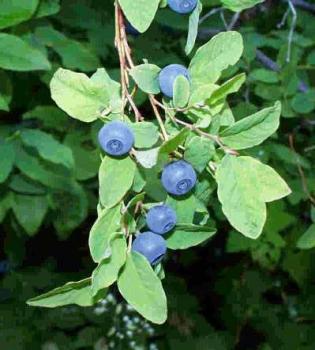 May; M
Varies; trim back in winter.
450 - 500
USDA Zone 6 to USDA Zone 9
Sun
FUN FACTS
Blueberry juice had medicinal value for Native Americans as well and was used to treat persistent coughs and other illnesses.
PLEASE CALL OR EMAIL FOR CURRENT AVAILABILITY
| Size | Price |
| --- | --- |
| 3 gal | $22.50 |
| 5 gal | $35.00 |
Premier is a Rabbit eye Blueberry that ripens in early to mid season, with very large fruit. It has excellent flavor, is light blue in color, and is upright in habit. Because Blueberries have such a shallow root system, only the top 6 to 12 inches of soil needs to be prepared. Kept moist, especially during fruit set, will increase yield. Can be pruned depending on your personal desire, and also to allow adequate light into the interior of the plant.