Fruit Blueberry 'Sunshine Blue' (L, Southern High Bush Type)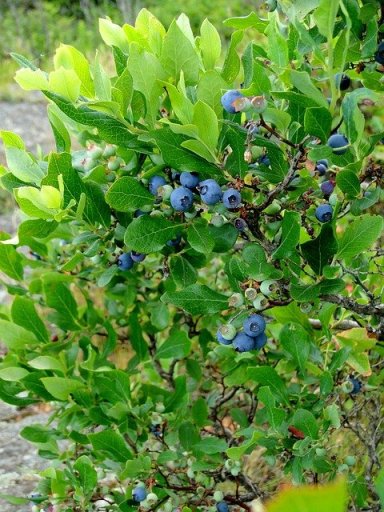 Spring; L
To 3 feet
150
USDA Zone 6A to USDA Zone 9B
Full to part sun
FUN FACTS
High Bush Blueberries are self-fertile and do not need another High Bush Blueberry to be pollinated.
PLEASE CALL OR EMAIL FOR CURRENT AVAILABILITY
| Size | Price |
| --- | --- |
| 3 gal | $22.50 |
| 5 gal | $35.00 |
'Sunshine Blue' is a very cold-hardy variety that requires only 150 chill hours and has been developed for its vigorous, productive growth in warmer, as well as cooler, climates. Berries are richly sweet and medium-sized and ripen mid to late season. Its upright, compact habit and blue-green foliage that turns burgundy in fall make 'Sunshine Blue' especially decorative in pots. Tolerates high pH better than most blueberries and is self-pollinating.