Fruit Fig 'Bataglia Green Verte' C
Grower's Comments: Try this fig in a fresh garden salad....I know, we thought it weird when we heard it, too, but it is like eating honey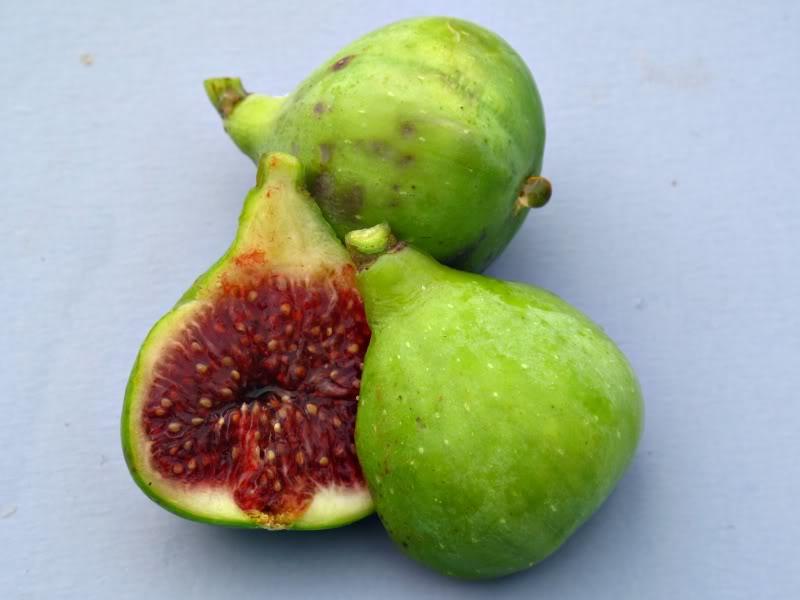 Spring; Closed Eye
Varies; not a very fast grower
Less than 200
USDA Zone 7 to USDA Zone 9
Full Sun
FUN FACTS
Green figs survive because the leaves and the figs are the same color, making it difficult for birds- who are reportedly color blind- to see them.
PLEASE CALL OR EMAIL FOR CURRENT AVAILABILITY
| Size | Price |
| --- | --- |
| Currently unavailable as we try and increase our inventory | - |
Cuttings for this fig came from BECKY ENZOR, owner of Drowning Creek NC Farms. She found it back in 2005 from Paradise Nursery of Virginia Beach, Va. (I have subsequently looked through their catalog and they no long offer it for sale, so we are most grateful to Becky for sharing this green fig with us.....and now with you!)
One of the best eating green figs around, and absolutely wonderful on a fresh fruit plate. Flesh is a very deep, dark burgundy with a taste that is both rich and with honey notes.