Fruit Fig 'Celestial' C
Grower's Comments: Growth habit is upright rather than bushy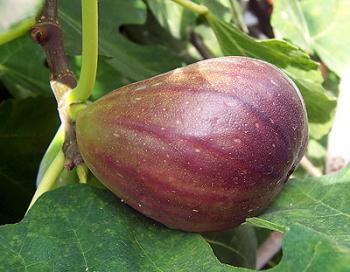 Spring; Closed Eye
10 feet
Less than 10
USDA Zone 4 to USDA Zone 9
Full sun
FUN FACTS
According to the Romans, the god Bacchus introduced the fig to man, making the tree sacred. Bacchus was crowned with fig leaves in images of the god.
PLEASE CALL OR EMAIL FOR CURRENT AVAILABILITY
| Size | Price |
| --- | --- |
| 10 gal | $59.50 |
| 7 gal | $44.50 |
| 5 gal | $35.50 |
| 3 gal | $25.95 |
Celestial (or as some have shortened the name to Celeste) Fig is a wonderful fig for the home gardener. All fig trees are fast growing fruit trees that grow fresh fig fruit over a long period. The brown turkey fig tree and the Celeste (Celestial) fig trees have been important old varieties grown in the United States for hundreds of years. For gardeners who prefer black fig fruit, the Jack's Black fig and the black mission fig are tasty fig tree cultivars. The Black Mission fig is famous, and was introduced into California by Spanish missionaries hundreds of years ago. Jack's Black fig is very sugary, suitable for dried fig markets and elongated in shape.