Fruit Fig 'Olympian' O
Grower's Comments: This fig can survive temperatures down to 0°F. Though the top will be killed by the frost, it will still send up new growth in the Spring and fruit the following Summer.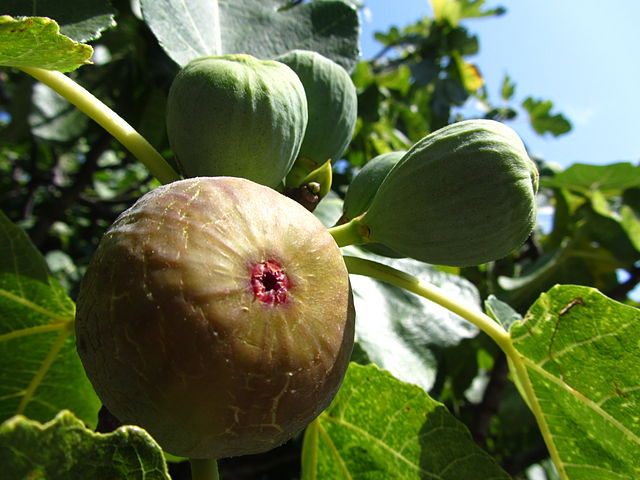 To 10 feet
Less than 100
USDA Zone 6 to USDA Zone 10
Full Sun
FUN FACTS
The Olympian fig was named after the city of Olympia, Washington, where it was discovered by retired biologist Denny McGaughy.
PLEASE CALL OR EMAIL FOR CURRENT AVAILABILITY
| Size | Price |
| --- | --- |
| 3 gal | $25.95 |
| 5 gal | $35.50 |
| 10 gal | $52.50 |
| 7 gal | $44.50 |
The Olympian fig is an Heirloom variety which was discovered growing in a protected area in Washington state, and as such is one of the most cold hardy figs we offer. The Olympian fig is very large and sweet, with thin purple skin and violet flesh. It is good for eating fresh, drying, or canning, and will produce well even in cool or coastal climates.
When Denny McGaughy discovered this fig in 2014 he worked with geneticist Mally Aradhy of the U.S. Department of Agriculture's National Clonal Germplasm Repository to test its DNA, and they confirmed that this cultivar did not match any of the over 200 cultivars in the repository!