Fruit Fig 'Violette de Bordeaux' C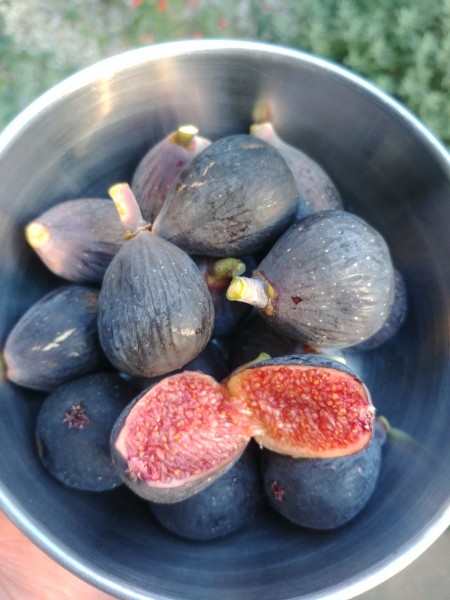 Spring; Closed Eye
To 10 feet
Less than 150
USDA Zone 7 to USDA Zone 10
Full sun
FUN FACTS
Violette de Bordeaux is a natural dwarf fig, perfect for growing in containers!
PLEASE CALL OR EMAIL FOR CURRENT AVAILABILITY
| Size | Price |
| --- | --- |
| 7 gal | $32.95 |
| 5 gal | $25.50 |
| 3 gal | $19.75 |
| 10 gal | $40.50 |
The Violette de Bordeaux fig is a French fig that is considered by many fig lovers to be one of the best figs in the world, due to its sweet flavor and incredible fragrance. The smallish sized black/purple fruits often produce two crops a year and can be eaten fresh off the tree or preserved in the kitchen.
Well behaved in size it is naturally dwarfing and as such lends itself to both container and ground plantings. Good in high heat and humidity with good drought tolerance it is resistant to both insect pests and fig diseases.