Fruit Fig 'White Genoa' O
Grower's Comments: Figs have a 55 percent natural sugar content, making them the sweetest of all fruits.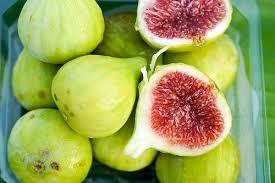 Spring; Open Eye
Varies due to pruning and thinning
Less than 100
USDA Zone to USDA Zone
Part/Full sun
FUN FACTS
Fossil records date figs back to between 9400-9200 B.C.
PLEASE CALL OR EMAIL FOR CURRENT AVAILABILITY
Currently unavailable - We do not know when or if this item will be restocked.
White Genoa is a rather large fig with yellowish - green somewhat thin shin. The flesh varies from yellow to even a light pink or strawberry color, with little to no seeds. Recommended for table use (eating) and drying or dehydrating. An old variety, and a favorite in cool coastal areas