Fruit Bunch Grape Green SF 'Niagara'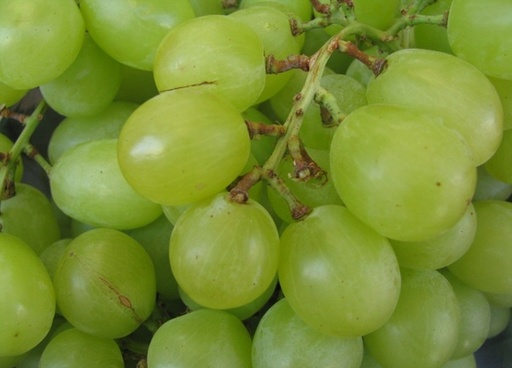 spring
varies
Less than 150
USDA Zone 5 to USDA Zone 8
Full Sun
FUN FACTS
The 'Niagara' grape was created in Niagara County, New York, in 1868 when Claudius L. Hoag and Benjamin W. Clark cross-bred Concord grapes with white Cassady grapes. It was first sold commercially in 1882.
PLEASE CALL OR EMAIL FOR CURRENT AVAILABILITY
| Size | Price |
| --- | --- |
| 3 gal | $22.50 |
| 5 gal | $35.00 |
'Niagara' grapes are the leading green grape grown in the United States and are an excellent choice for the home grower; they are the number one source of white grape juice sold in the US. Good for wines, jellies, and especially eating fresh, they are popular everywhere they're available. Often referred to as a 'White Concord' because of its taste and vigor and its overall productivity, it bears large clusters of huge, slip-skin grapes.