Fruit Muscadine Grape Black SF 'Southland'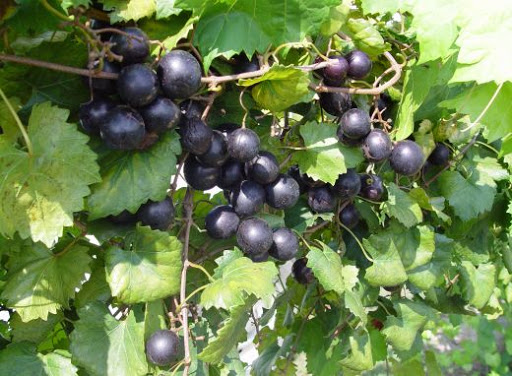 spring
varies
Less than 150
USDA Zone 6 to USDA Zone 10
Full Sun
FUN FACTS
'Southland' was released in 1967 by N. Loomis of the U.S.D.A. It was selected from a cross of 'Thomas' x 'Topsail' and to this day remains notable for its high sugar content and good productivity.
PLEASE CALL OR EMAIL FOR CURRENT AVAILABILITY
| Size | Price |
| --- | --- |
| 3 gal | $22.50 |
| 5 gal | $35.00 |
The 'Southland' muscadine is a black self-fertile variety that contains 17% sugar. This muscadine produces medium to large sized fruit with excellent flavor. The vine is vigorous, disease resistant, and cold hardy. This muscadine is also great for jams, jellies, and juice. It is an older cultivar that is no longer commonly planted. Probably its most notable attribute is its dry stem scars and strong muscadine aroma. Flavor is very good when berries are fully ripe. 'Southland' would be a great choice for any homeowner looking for a cultivar with very aromatic fruit and a strong flavor.