Mulberry 'Dwarf Everbearing'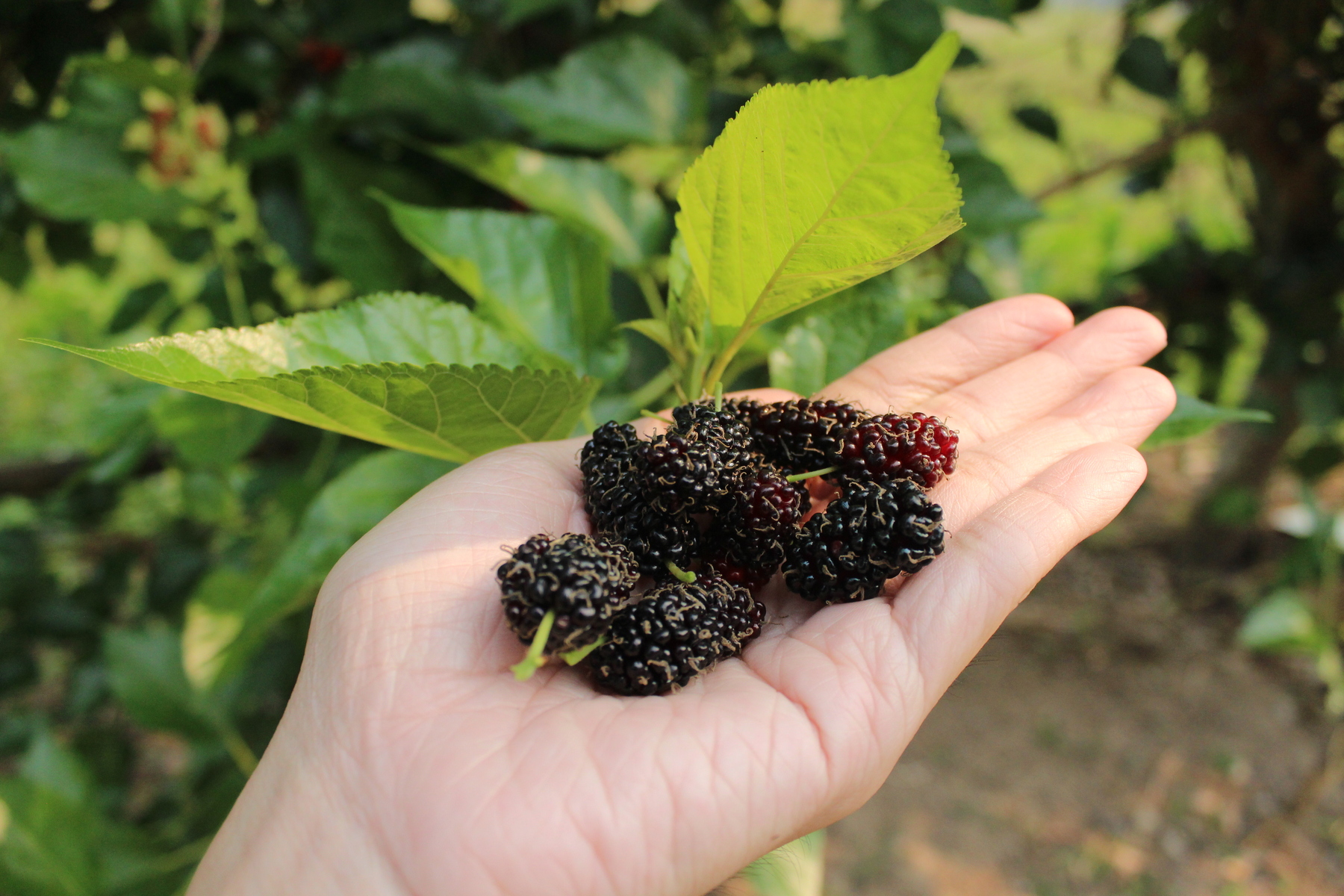 Spring-Summer
To 15'
200
USDA Zone 5 to USDA Zone 11
Full Sun to Part Shade
FUN FACTS
There are 3 groups of Mulberries: M. rubra, M. nigra, and M. alba – literally "red", "black", and "white" – but the fruit can be red, pink, black, purple, or white. There is currently some debate over whether the Dwarf Everbearing Mulberry is actually M. nigra or M. alba.
PLEASE CALL OR EMAIL FOR CURRENT AVAILABILITY
Dwarf Everbearing Mulberries are one of the smallest cultivars of mulberry at a max height of 15' tall. They naturally grow as multi-stemmed shrubs but can be pruned and shaped into a single-stemmed tree. They can be grown in containers as patio plants to further limit the mature size, and they grow very well in sandy, well-drained soils. They require little maintenance as they are disease and pest resistant, drought-tolerant, and need little pruning, aside from shaping when they are young and light annual pruning during the dormant season. The dark purple – black fruit ripens from June through September and will be ¾" to 1.5" long. Do not plant your tree near any surface you don't want stained – the dark purple fruit will stain wood and pavement if they fall from the tree (or are "dropped" by the birds which love to eat them).