Olive 'Arbequina'
Grower's Comments: We strongly recommend to leave in containers and to provide winter protection.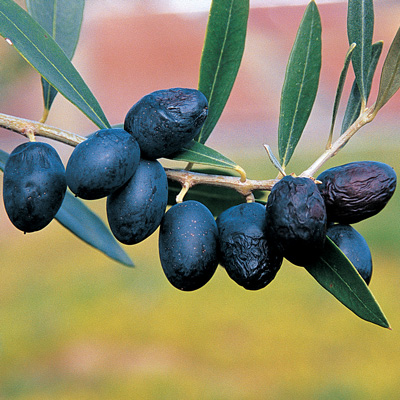 Spring, inconspicuous, white
To 50 feet, left unpruned outside; much smaller when kept in a container
300
USDA Zone to USDA Zone
Full Sun
FUN FACTS
Arbequina is most popular for their high concentrations of healthy, antioxidant-rich oils. they are used mainly for salads, recipes, and home-made olive oil.
PLEASE CALL OR EMAIL FOR CURRENT AVAILABILITY
| Size | Price |
| --- | --- |
| 3 gal | $38.50 |
| 5 gal | $50.50 |
| 7 gal | $60.00 |
| 10 gal | $66.50 |
Originated from Spain, a tree of medium with a weeping shape and dark green leaves. It adapts well to container growing and produces good quality oil. Arbequina is a popular variety for gourmet cooking and for table olives. Olives grown in this USDA Zone must be protected from winter temperatures